The No. 1 Skill You NEED to Motivate, Inspire and Mold Your Husband… and Transform Your Husband Into the Husband You Want Him to Be
There's an absolutely essential skill you can easily learn that can awaken dormant skills, talents and capabilities in your husband that you never knew he had.  The resulting changes in your husband will simply amaze you!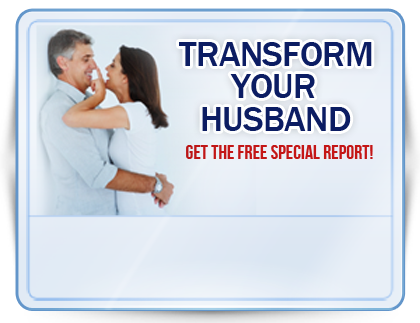 Send for this FREE report now, and you'll discover … how to Transform Your Husband
How to bring out the "knight in shining armor" in your husband, make him more attentive to your needs and willing to go to great lengths to please you and make you happy
The secret to gaining ultimate supremacy over your husband — and making him submissive to

you

How easily you can create the circumstances, environment and conditions in which your husband will WANT to change for your sake
Why harmonizing with your husband's predisposition enables you to completely disarm him, soften his masculine heart and control his actions with minimal effort
How to influence your husband — whether he wants to be influenced or not — and communicate your requests in a way that will make your husband scramble to fulfill your every wish
When you read this report, you'll see your husband, your marriage, and your life change dramatically  — practically overnight!  This is being offered for a limited time only — so don't delay.  Simply fill in your name and e-mail address in the form below — and this valuable report will be sent to your e-mail box automatically within minutes!