Step 1:

Download What's Guys Like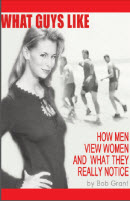 Right Click on your Mouse on the Link below and select "Save Link As…"
Step 2:

Create Lifetime Membership and Woman Men Adore Program
Recommended for You:
Melt Your Man's Heart – Have you ever seen one of those lucky women who men go absolutely nuts over? Or maybe you see the woman that effortlessly wraps men around her finger without even trying and wonder how she does it… This is an excellent compliment to The Woman Men Adore…I even wrote an recommendation for it!
What Men Secretly Want – Watch this FREE Presentation to learn why he's really afraid to commit, secret words and phrases that powerfully attract any man and what you can do to make him addicted to you forever. You'll learn the one thing men crave from a woman.
Text The Romance Back – Can you really add spark and passion back to your relationship at the push of a button? The truth is that men LOVE to text. You knew that right? Why not use it to your advantage and learn how to unconsciously awaken his passion using these little text messages sent from your average cell phone.
Attracting The Man Of Your Dreams – For years I've had attractive, smart, professional women come into my office and tell me they had everything they wanted…except a wonderful man to share it with. They dated often, but never could find that one man that was a perfect fit. I showed them exactly how to attract the man they had always dreamed of and I can show you too.