Adore Coaching Options
Why leave love to chance?
Questions? Give us a call at 1-888-700-4921.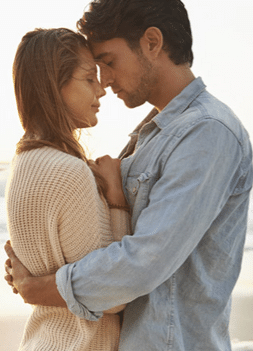 Welcome!
Since you've made it here, I know something about you. You're tired of wasting time on the wrong men, and you're ready to start sharing your life with that strong secure man you've been waiting for.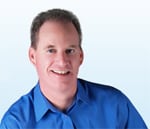 In this private coaching, I will dive into your life and make specific suggestions about what is causing you to miss out on the love you deserve.
My goal isn't to change you but to see why with all your success in other areas of your life, what's getting in the way of the most important thing:
Attracting the love of your life
My goal is to have the same ending as these past clients…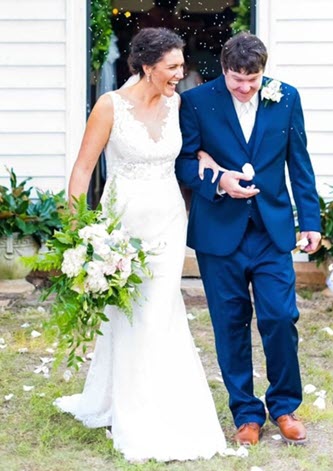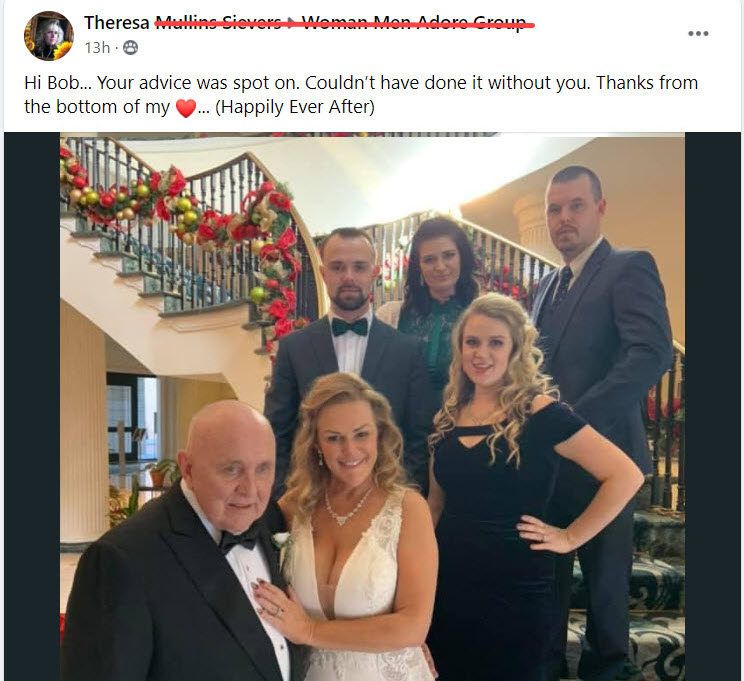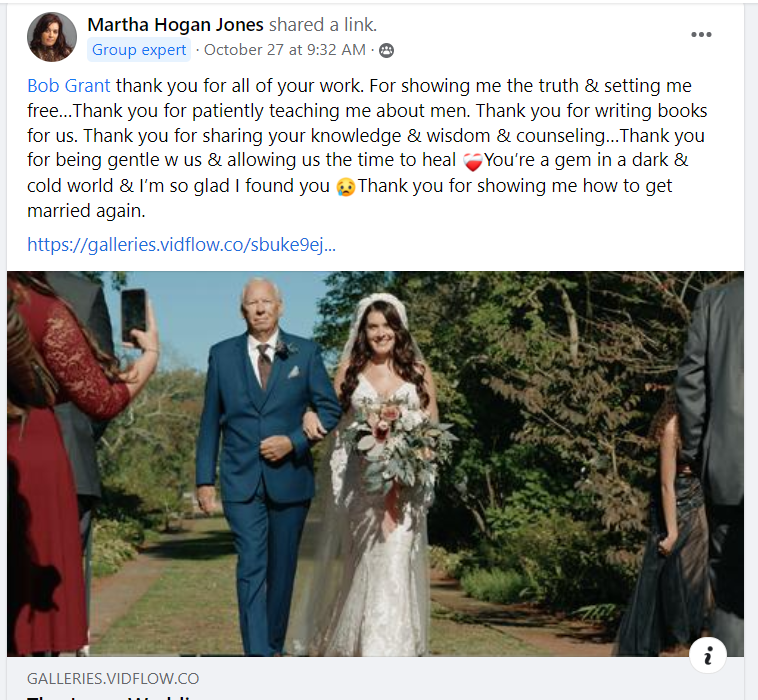 In Adore Coaching, I will personally coach you through everything you need to know that allows love to come into your life.
In addition, I'll be available in our Private Facebook group to answer any and all questions throughout the week, so you won't have to do this alone. My past clients love this because whenever you are trying something new, it always feels different in the beginning. You often don't know "if you're doing it right."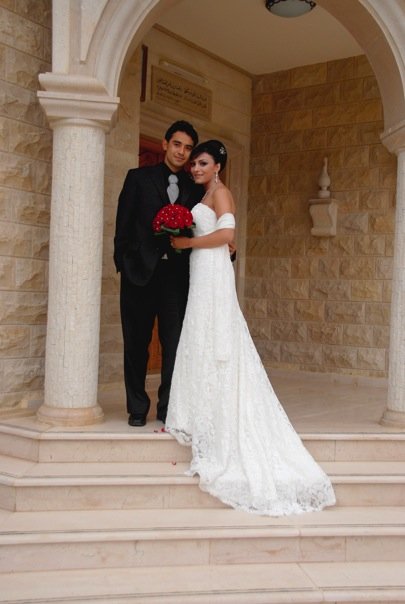 In Adore Coaching, you won't have to wonder about anything because you won't be alone. Whatever your dream is, then that is my mission.
Why can't this be you? 
She said she felt embarrassed to say it out loud but I didn't find it embarrassing. Especially when she sent me a picture of her wedding day.
The choice is yours, we can work at a deeper level to produce faster results or we can take it one session at a time and go at whatever pace you prefer.
But know this, I'll go as F A S T as you can handle, 🙂 By the time you're ready to leave, you'll be able to make healthy relationship choices that allow love to find you.
If you're interested in Adore coaching, then here's what's next.
Before you start, I want to make sure that this is a good fit for you because it's not for everyone. I've worked with over 2,000 women and noticed a pattern in those that succeeded and those who didn't.
The women who have the greatest success have these things in common
1) They are willing to spend time each week experimenting.
Whenever I suggest something different, it may not make sense, or it might even seem like you've already tried it before.
I will be your biggest cheerleader and provide insight along the way; but if you're unwilling or too busy to spend an hour a week learning, then this coaching won't be helpful to you.
I've found that women who are ready to find love now are the ones who have the greatest success in Adore Coaching.
2) They're Coachable.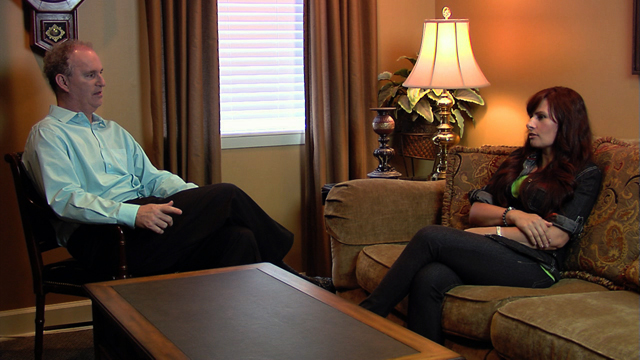 When we begin, I want to know what's your dream. What would make you feel that things are going to change? I don't expect you to agree with every word I say, but I'm here to help you get results – now.
I won't push any harder than you want, but something isn't working for you, and I want to help get you unstuck. I will always make sure you feel safe and understood. Remember, your dream is my dream for you.
3) You treat this as an investment.
I have a range of options to help you, starting with our digital products at $47. These are what most women begin with, and they are designed to be a guide for you to use on your own.
They're done telling themselves, "Maybe this year it will be different."
If nothing is more important than love, and if you can invest in creating a deep and satisfying long-term relationship, I promise you this will be the best money you've ever spent.
So, if you are ready to invest in yourself, Here's how I can help.
Option 1: Done With You.
You tell me what you want, I'll listen, craft a path to get there, and I'll walk with you EVERY step of the way.
You don't have to know how, that's my job. Once you sign up – your problem is now my problem.
Done With You VIP Coaching:
Tell me your Dream, let me take it from there
Want to see if this is for you?
Successful in everything but love?
If you are in a highly successful career then you know all about facing the Success Barrier. Let's be honest, finding a man on your level is tougher the more you succeed.
 If making a 6 figure investment in your relationship and family is beyond your budget, I totally understand (this isn't for you, check our other options below),
but if you are unwilling to settle for anything less than love and family then schedule a complimentary consultation.

Not sure yet? Give us a call at 1-888-700-4921. Leave a message for Missy and she will call you back (she's very friendly).
After all, it's a big decision.
Option 2: Breakthrough Strategy Session (1 hour 15 minutes) 
If you're not sure if you need Coaching, we can do what I call a "strategy session" call, which is where we go over your situation and I give you my feedback on what would be needed to get the results you really want.
Depending on your issue, I might suggest ongoing coaching to help you implement the game plan, so you get the results you really want.
 Breakthrough Session:
$995 for a 75-minute session (limit 1) 

Option 3: One Single Session at a time
$595 for a 45-minute session (depending on availability)

 Adore Coaching Package: 11 sessions at a discount
 $6000 for 11 individual sessions (depending on availability)

Not sure which one to pick? Call us or send us an email and we'll listen – not just talk, promise. 🙂