Money Back Guarantee Dreams
60 Day Money Back Guarantee
In almost 2 decades of private practice, I've seen "the good, the bad and the ugly" when it comes to marital advice and relationship counseling. My clients have told me about every piece of advice they've read in magazines, books and courses, or received from so-called "relationship gurus." Some of the advice has been fairly helpful, but the majority of it is ill-conceived, and makes sense only on paper — but doesn't work in real life.
That's why I often warn my clients that when they take relationship advice from unreliable sources, they're putting their marriage at risk because the advice might not only be ineffective, but may also be detrimental to their relationship. By contrast, I present only those strategies and insights that have produced the most amazing results.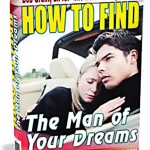 This program gives you detailed plans for the next week, month and beyond to find, attract and marry that one special man that is meant for you.
Thousands of women have used this guide to bring back the man they loved BEFORE it was too late. In fact, I'm so convinced of this that I'm willing to let you preview the program for 60 days at absolutely no risk to you.
What's more, we're certified by the Better Business Bureau of America with an A+ rating for the past 9 years.
Our GUARANTEE:
Preview this program for 60 days, and try your hand at the strategies I reveal in it — so that you can experience the amazing results for yourself. If you can find a more results-producing program elsewhere for getting your man back, your entire purchase price will be refunded. Or, if you're less than 100% satisfied, just send me an e-mail within 60 days of your purchase, and your refund will be issued immediately.