About Bob Grant P.L.C. and Why His Strategies Work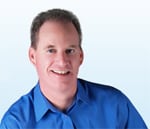 I'm Bob Grant, and I'm a Clinically Trained Relationship Expert who's been working with women for over 17 years. Many people refer to me as "The Relationship Doctor" because of my extensive experience and expertise in relationship advice.
The majority of my clients are women. Why? Because I've found women are more likely to take action and have more influence over men than vice-versa. I help women create successful, satisfying, and fulfilling love relationships by simply understanding men.
Why my advice works
Most relationship advice doesn't work because it's aimed at both genders. Men don't think like women do. Advice that works for a woman won't work for a man. I help women understand men. Once they have that understanding, I show them specific things they can do to win their man's heart, every time.
More than the certificates and licenses I've accumulated over the years, I take the most pride in the number of wedding invitations I receive from my clients who've found successful, healthy relationships as a result of my relationship advice and tips. I've also saved dozens of marriages from disaster, dissolution — and just plain boredom.
The method I'm about to reveal to you in my e-books is not based on theory, guesswork or "psycho-babble." Unlike other resources that claim to help you understand men, my strategy is based on real-life feed back from thousands of real-life women who tried my relationship advice and found that it produced a dramatic difference in their relationships with men.
Programs full of proven relationship advice
Bob has appeared on numerous radio programs as well as serving as a member of the Savvy Miss Dating Team.
He is also the author of several popular products:
The Woman Men Adore And Never Want To Leave
"I only wish I had known about Bob's proven method years ago. I could have had less heartaches and more fulfilling and enduring relationships. And I might have saved my marriage as well. "The Woman Men Adore…and Never Want to Leave," is mandatory reading for all women!" — Maria V., Beverly Hills, California
Choose the program that's right for you
Residing in Atlanta, GA, Bob is married to his beautiful wife, Stacey and is the proud father of a wonderful girl and three boys.
Wishing you the relationship of your dreams,
Bob Grant, P.L.C.