The Intimacy Trigger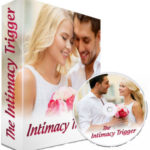 What if you didn't have to wait for the perfect moment to open a man's heart?
Men experience Intimacy far differently than women and once you understand. Intimacy is more than simply an intense feeling, even though that is part of it.
Intimacy is the feeling that your partner is able and wants to fulfill your core needs. So many women don't realize just how easy it can be to trigger a moment of intimacy with a man.
In this video product you'll discover:
the 2 keys or triggers to create a moment of intimacy. Whether you're walking hand in hand or your thousands of miles apart talking over the phone.
Why men have a wall around their heart, and how to melt it using your emotions.
 Instead of asking a man how he feels, use this "back door" approach.
What he REALLY wants (and it's not what you've been told).