What's He Really Thinking? Program
Have you ever wondered…
• What your boyfriend or husband is thinking when he is sitting right next to you?
• Why the men in your life leave after a couple of months?
• Why doesn't he listen to me?
• What's wrong with me, why how come he never pays any attention to me anymore?
• What's he really feeling? Why isn't he sharing his feelings with me?
• I wish I could read his mind…
If you're like most women, at some point these questions must have surely crossed your mind. But, don't worry…you're not alone.
There are plenty of women out there who are just like you… and wondering the same things…
The Most Well Kept Secrets Exposed
I am going to help you uncover the most, well-kept secrets about men that will transform you into an irresistible woman that men are attracted to and cannot resist under any circumstances.
I will open your eyes to the cold-blooded truth about what men are really thinking, and what they really want.
I will teach you how to see his point of view and KNOW why he is thinking that way. This can help you come to a compromise and can help build a stronger, deeper and more meaningful relationship.
Read His Mind
Did you know that you can learn how to read your man's mind and finally know not only what he is thinking but why he is thinking that way once and for all?
Once you learn to let go of your own preconceived notions and your own thought processes, you may be able to concentrate on what it is that you want: understanding and accepting your man for who he is and how he really thinks and feels.
Menu 1
Ut enim ad minim veniam, quis nostrud exercitation ullamco laboris nisi ut aliquip ex ea commodo consequat.
If you want to persuade a man that you have to distinguish whether you are looking at an understanding problem or a motivation problem. Is he not doing what you want because he just does not want to or because he just does not know what it is that you want from him? Once you know what his problem is, you can fix it and move on. (see page 45)
When a man's feeling intensity, he may see things in the moment and really mean for them at that moment. Once those chemicals in his brain die down, and they will over time, he'll likely pull back. (see page 66)
Loads of must-know dating tips – you've never heard of before (see page 67)
Did you know that acting as if nothing is wrong is a typical coping skill of men? (see page 57)
Are you aware of which type of man best suits you? (see page 36)
Do you know the difference between trying and results and that there are some men who never learn the difference between those two principles? That can be very valuable information in the long run. (see page 40)
Do you know why a man fears being out of control in a relationship? (see page 55)
Do you know the predictor of how good a man is going to be to you in a marriage? (Here is a hint: the best way to find out is to what he does whenever he gets angry). (see page 76)
What men really hate (see page 21)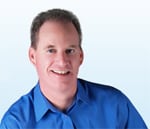 Bob Grant has been providing one on one consultation with women for over 17 years as a licensed Professional Counselor. There's a reason why Bob receives so many wedding invitations. He specializes in relationship advice that actually works because he approaches it from a man's point of view. Bob invites women into the world of how men think.
Many women unknowingly sabotage their relationships despite their best efforts. Why? Because what works for women does not work for men.
Using Bob's time-tested techniques and new understanding of men, you'll have the power to captivate a man, be irresistible to him, and make him want to spend his life with you. And you can do all this while being authentically yourself!
Bob Grant is the author of six popular programs:
He is considered a Media Expert on relationships having appeared on numerous radio programs over the years in addition to being a member of the Savvy Miss Dating Team.
Residing in Atlanta, GA, he is married to his beautifull wife, Stacey and is the proud father of a wonderful little girl and three infant boys (yes, triplets).